I have very strong opinions about the basis of a solid coaching relationship, and what is necessary for a successful collaboration.
On this page, I've provided for you some narrative to give you a sense of these philosophical and operational underpinnings.
Professional coaching is a goal-directed relationship geared toward perfecting your professional activities. It differs from other coaching disciplines only in the focus; for the most part, the techniques may be similar.
You may have, for example, workplace issues that are preventing a high level of performance, or you may be having difficulty changing jobs or careers, or returning to work after a hiatus. By entering into a professional coaching relationship, you and I will focus on those issues from a projective perspective. That is, we will determine what is happening, with or to whom, the causes, and what adjustments could be applied to create a satisfactory outcome.
Note that at no time will we address why the issues are occurring; that's not the province of coaching relationships. All we're after is a change that will allow you to reach your goals. This can only happen if you are held accountable for your actions. Part of my role is to work with you to keep yourself on track, through routine reporting and feedback. This is a key component of the process.
I may be an excellent candidate to work with you to improve your career performance: I've successfully worked with professionals at all levels in the private sector, academia, and governments, internationally, often dealing with organizational issues.
I also work extremely well with people who are making career transitions, and particularly with those who are attempting to re-enter the workforce after a period of inactivity.
Having begun my career as an academic research scientist, I moved into contracting for NASA in several capacities, and subsequently embarked upon my current 30-year (plus) run of self-employment. I also taught undergraduate courses in Entrepreneurship and, for several years, an online MBA-level course in Leadership, Learning, and Change, which covered principles that are directly applicable to the kinds of issues you're likely facing. You can get a feel for the approach I take by perusing my blog.
Benefits of working with me include:
Improved satisfaction with your professional activities;
working through organizational or communication issues; and
achieving your goals.
When you're ready to discuss the possibilities, contact me.
In coaching, we do not concern ourselves with the historical basis for behavior.
If you're looking for someone to tell you what to do—an expert in some relevant area—that would be a consultant.
We don't care what happened in your childhood, or how you were mistreated by a teacher, or what your spouse said or did that caused you to react a certain way. That is the realm of counseling and/or therapy.
We are interested in how you respond to situations, and the results of that response: Was it effective? Did it give you the results you wanted? If so, what can you do to reinforce such a response? If it didn't work, what could you do differently?
To get these answers, coaching assumes that you are the expert in determining what your goals are and how to achieve them. As coach, I wouldn't give advice, nor would I tell you what to do. That's your job. My job is to help you draw the answers you need from your own experiences.
My coaching philosophy and approach are based on the concept that you have all the answers you need to address the issues in your professional activities. All you need is someone to ask the right questions.
That's where I come in.
Based on my own professional activities and training, I'm well-qualified to listen carefully, find the loose ends in the tangled knots of your story, and to ask targeted questions.
Your job, then, is to honestly and completely answer the questions I ask, to act on your responses, and to be accountable for your actions.
If it were simple, everyone would do it for themselves. That you're not (why else are you thinking about coaching?) is a fine example of the need for an objective facilitator.
We will begin by determining if we can work together. Professional coaching lends itself well to working by phone, so if you're not local to me, we'll set up a phone call (I can call you on a landline or your cell phone, or we can use Skype, if that's your preference) and just talk for a bit. If, after this conversation, we decide that a productive relationship is possible, we'll set up another call, during which we will discuss your goals, determine and establish the best communication styles and more, perhaps using several available assessment tools.
Thereafter, we'll "meet" regularly, on a to-be-determined schedule. Sessions generally last from 30 to 45 minutes, during which we'll address your issues. By "address," I mean you'll tell me what's going on and how you react to things; I'll listen very carefully, and occasionally ask pertinent, pointed questions. These questions aren't idle curiosity; rather, they are crafted to cause you to think—hard!—about why I asked them, and what you can do to adjust your behavior to address the issues that caused you to seek coaching in the first place.
We'll monitor your responses and subsequent behavior through a reporting-back process, whereby we determine if the planned behavior changes are effective, and if not, why not.
The process will continue either (a) through the end of the earlier agreed-upon duration; (b) until you are satisfied that your professional coaching goals have been met; or (c) until you decide that the relationship is no longer effective.
I'm here to help. You are in control.
Fees are assessed on a per-case basis, paid up-front for an agreed-upon course of coaching sessions. For best effectiveness, a minimum of three months' sessions is considered appropriate, with one session per week. If you decide to cancel the run of coaching appointments for whatever the reason, I will refund the unused balance after deducting a nominal processing fee.
All of this is fluid! We'll determine how best to handle all business and scheduling aspects of the relationship once we decide to work together.
Payment will be by check, but note that no services will begin until your check has cleared our respective banks.
Before contacting me, I strongly urge you to do some of your own research on just what professional coaching is (and is not), what you can expect from the experience, and what you need to bring to the relationship.
Then, if you still feel that you wish to explore the possibilities with me as your professional coach, either send an email to me at mitch@coachmkh.com (preferred), or call me at 406-284-4150. I'll get back to you just as soon as I can to arrange an introductory conversation, or—if my schedule won't allow it in a timely fashion—I'll let you know when you can expect further information from me.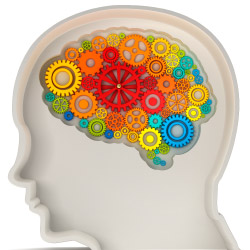 My coaching approach helps you focus on what you need to do to help you reach your goals. It's a team effort, but it's always under your control.