I get terrific satisfaction from helping people achieve their goals. Combining my experience, analytical and communications skills, and a highly focused yet light-hearted approach has proven very effective, as demonstrated by these notes from several clients.
I have you to thank, Mitch, for helping me prime my mind for openings I never even imagined possible for me! Your ability to get me to allow myself to get in there and shine, and to go the extra mile is paying off ten-fold, as I now have an exciting research position with terrific potential.
- MV
Having been a sustained high achiever, I was terrified and utterly confused as I looked to re-enter the workforce after having spent years away from my career, raising children. Within months of beginning my relationship with Mitch, I had learned to deal with the many intangibles that had kept me from peak performance. With my confidence reinstated, I successfully began a research internship with one of NASA's field centers. I find myself totally engaged, and now feel brave, resilient, persistent, hopeful, happy, vibrant–and wonderfully productive.
- LG
Mitch has a way of seeing and analyzing things that changed me thoroughly. I felt stuck, with no way out. Hours of phone calls and tens of emails helped me find the right path for myself and to start a new career, the one that I always wanted and had missed for a long time.Mitch helped me get back on my feet and back on track, more determined, more hopeful, and more directed to achieve my goals.
- EY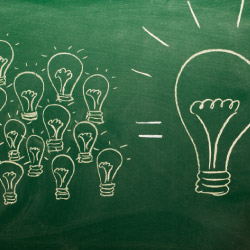 It's about bringing all the small ideas together and creating a cohesive big picture.